Some preppers have a vehicle which they keep in tip-top shape for when shit hits the fan.
There are huge differences in the vehicles used!
Especially the preppers that have a bug-out-location in rough terrain, they often have the roughest trucks out there to make sure they can get to their BOL no matter what happens. Usage of military surplus vehicles is also done, and all of these machines get whatever it needs to keep its humans safe.
Whether or not it is a real tank, armoured vehicle, truck or normal car, its purpose is to get you and your loved ones to safety. To make sure you can get there, it's not uncommon auxiliary gas tanks are fitted to the cars and trucks.
On the interior, they often get hiding places for guns, ammo and small food supplies, enough to the to the BOL.
The location of the BOL determines the differences in chosen vehicles regularly, as for the preppers that bug out in the woods a simple road car just isn't enough, and those that bug out in urban areas don' t need a huge, gas guzzling roadworthy tank on tracks. Personal situations determine which vehicle is the best.
Some examples:
Military surplus, incredibly strong machine, but uses a lot of fuel of course.
The Landrover Defender, nearly indestructible engine and chassis, and this machine will take you just about anywhere. This machine may look normal, but beware, what's in the back? I'd like one too, but I'd fit a winch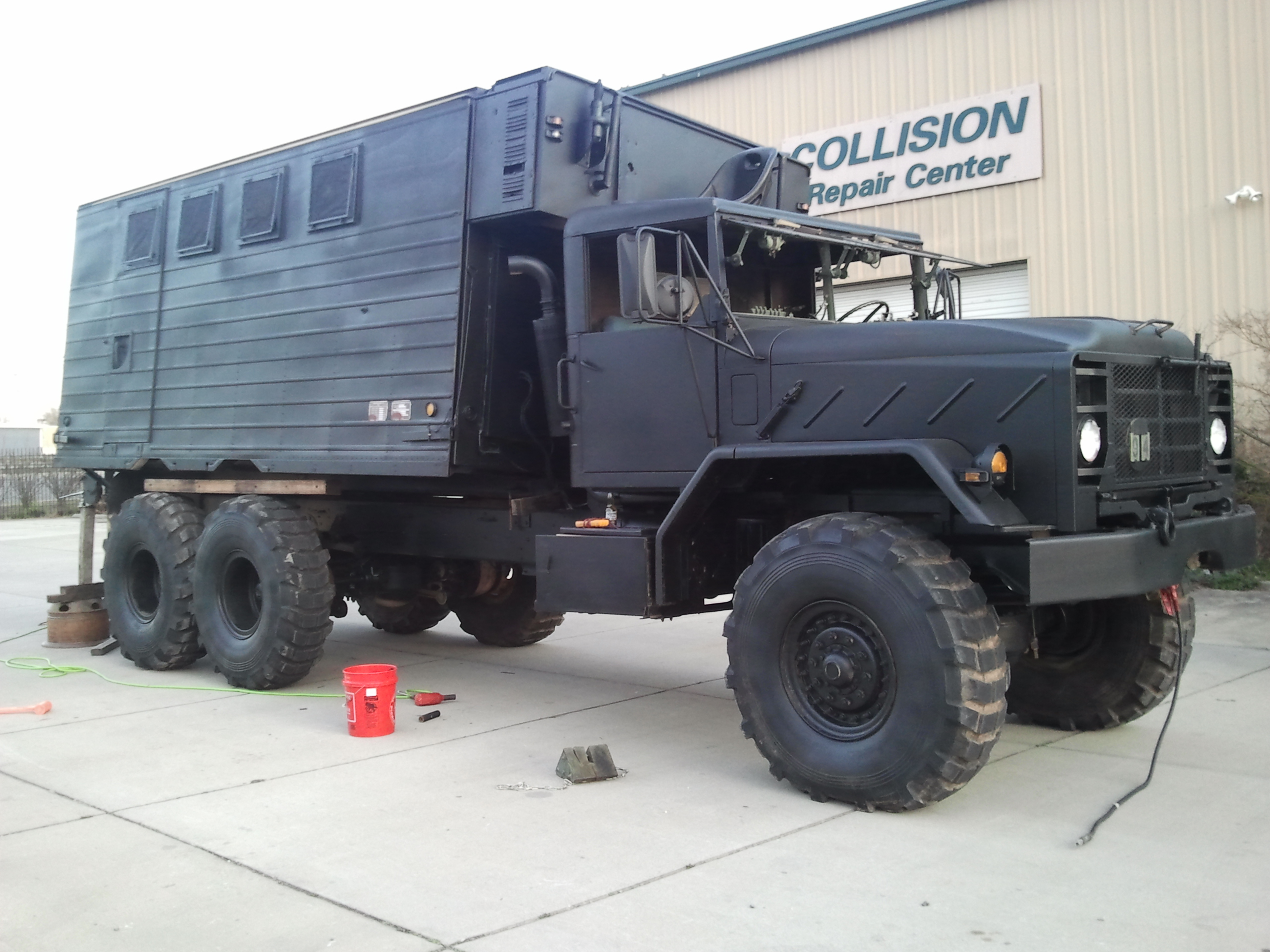 Converted truck with living quarters. No matter how long the trip, this machine has the storage capacity to take all the food needed.
The South African Marauder. Originally invented as an answer to the US Army Hummer H1 series, but someone apparently read every centimeter in inches during the build, resulting in a huge monster machine that can and will go anywhere, no matter what's in its way. Bulletproof, bombproof, waterproof, and definitely stronger than a Hummer.
Check out
this video
by BBC's Top Gear for a few good laughs!
So you see, every vehicle has its own purpose, what's your choice?